About Weaver Homes
---
With more than three decades of design and building experience, Weaver Homes is Greater Pittsburgh's premier personalized home builder. By working with only the best professional contractors, we offer the quality, integrity, service, attention to detail, craftsmanship, and value you deserve in your forever home.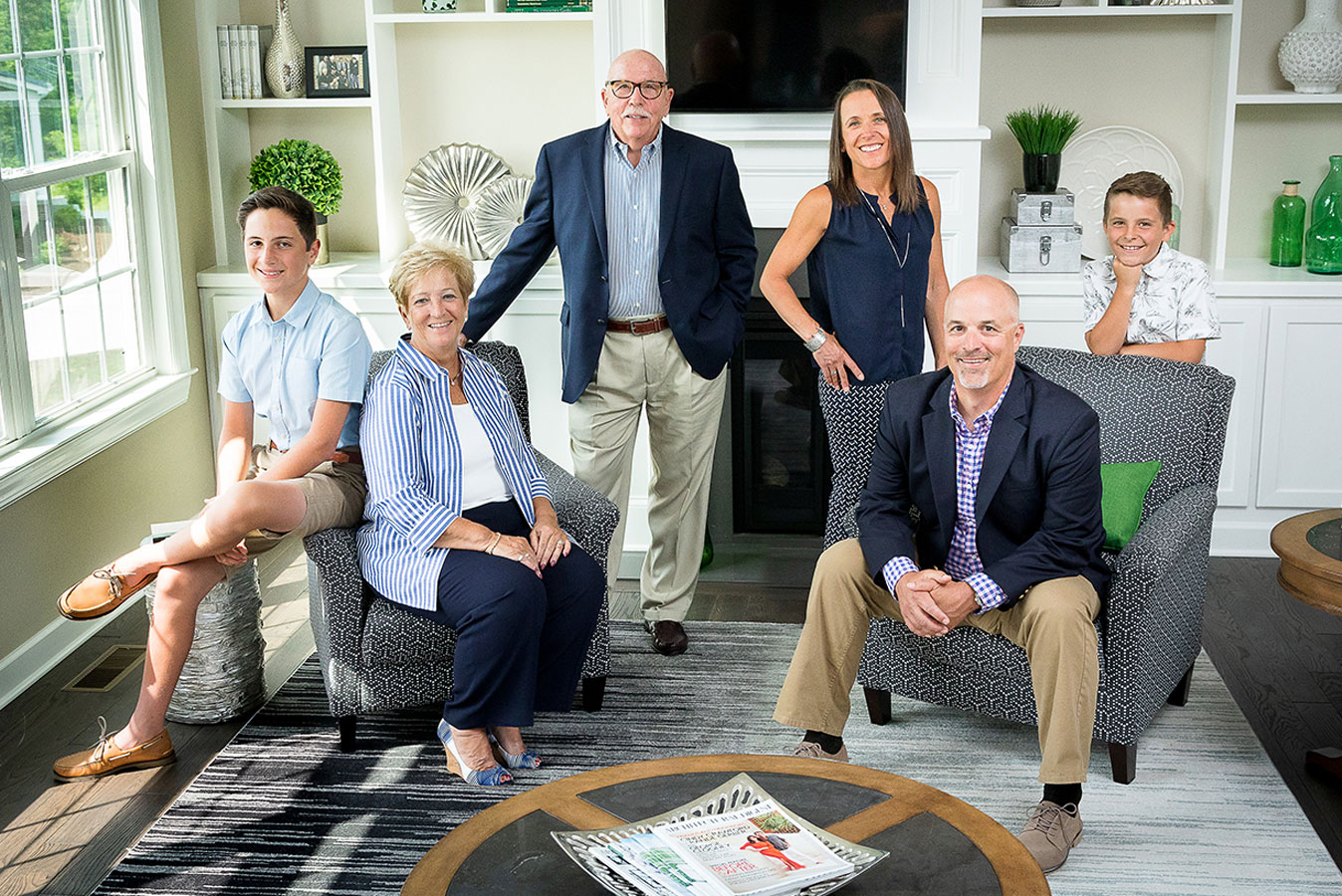 Family-owned and operated, we take a very hands-on approach to our construction process. Building a personalized home is one of the most emotional experiences you will ever have, and we take that to heart. We think of our homeowners as a kind of family, we believe it's impossible to build someone their dream home without truly getting to know who they are as individuals, as a family.
Our goal is to make your dream home a reality. We do that by giving you the chance to personalize our homes to suit your unique needs and desires. We offer expert guidance through our Design Studio and in-house design specialists. Every room gets careful consideration for its purpose and how your family will use it. We also specialize in homes designed for the active adult buyer. These unique floorplans are thoughtfully designed to be low-maintenance and support a healthier lifestyle with open, single-level floorplans, an abundance of natural light, accessible age-in-place design, and plenty of storage.
We don't just build new homes in North Pittsburgh; we're residents too. We're deeply rooted in local traditions and strive for a sense of community in each of our developments. Through engaging with local leaders, sponsorships, schools, neighbors, partnering with local charities and volunteering, we work to make our townships better for generations to come.
Professional and Caring
We found Weaver Homes staff to be very professional and caring. They answered all of our questions and answered all of our calls. Our home is beautiful and well constructed. We would recommend them to anyone looking for excellence in a new build home.
We could not be more pleased.
We could not be more pleased with our experience with Weaver Homes and their employees. They are all very professional, personable, and dependable. We have been working closely with our Sales Consultant and she is always available to answer our questions or help in any way. We cannot wait to move into our new home at Heritage Crossing.
High quality homes and amazing staff.
Weaver Homes is top notch compared to other builders! High quality homes and amazing staff. Our sales rep is the real deal. Professional but not pushy! Fun to work with!