Fun Things to Do in Butler County This Fall
---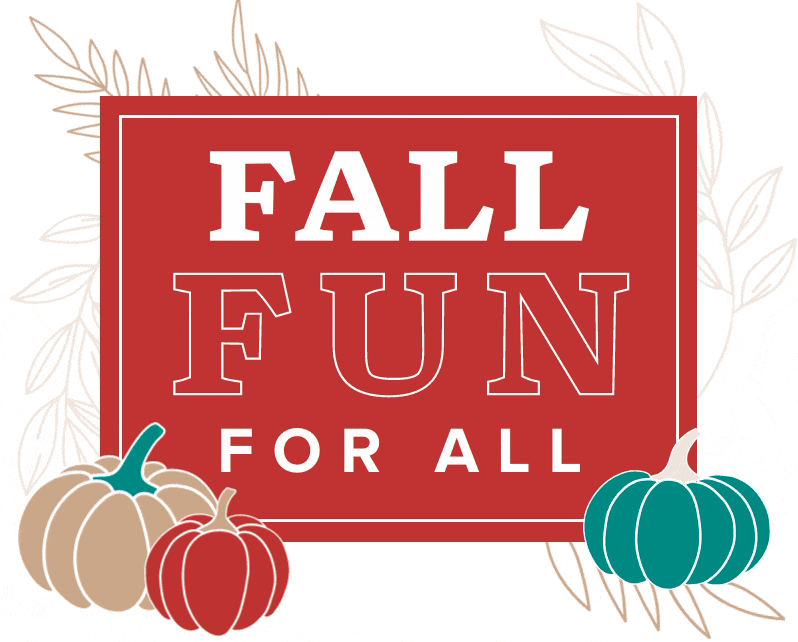 Seasonal fare, a chill in the air, and a little scare — this is fall in beautiful PA! If you love the frightening fun and seasonal treats of autumn, you'll fall for the festive events in Butler County.
Trick or treat yourself and your family to something special! Take a look at a few of our favorite ways to celebrate the most beautiful season of all:
Freedom Farms Fall Festival | Event Center | Valencia, PA
The quintessential autumnal event featuring hay rides, a petting zoo, a pumpkin patch, farm fresh food, face painting, a corn pit, a hay mountain, pick your own sunflowers, a corn maze, and more. And don't miss the chili cook-off on Saturday, October 23rd. Every weekend in October. Admission is $10/person. Children 3 and under are free.
Mazotta Winery at the Freedom Farms Fall Festival | Valencia, PA 
Enjoy local food and alcohol, hay rides, a petting zoo, a pumpkin patch, face painting, corn pit, hay mountain, pick your own sunflowers, a corn maze, and more! Every Saturday & Sunday in October (plus Columbus Day on 10/11) from 11am to 5pm.
Alpaca Farm Days | Slippery Rock, PA
Visit West Park Alpacas for hands-on fun with the Alpacas! See them in their own environment. Learn what is done to process the alpaca fiber. Browse the store and see the many alpaca products.
"Burritos By Brett" will provide Tacos & Burritos! There will be a drawing for an alpaca Teddy Bear. September 25th & 26th. Admission is $1.00.
Pumpkin Festival at Cheeseman Farm | Portersville, PA
The Pumpkin Festival is a great way to enjoy the fall weather. It's also the perfect time to pick up your fall faves: honey, apple butter, and, of course, pumpkins. Discover hay rides, a hay jump, pumpkins and gourds, Indiana corn, corn stalks, hay bales and more! The hay ride is $4.00 per person. Prices do not include the cost of the pumpkins. Weekends through October 31.
Zombies of the Corn | Freedom, PA
Stop The Zombie Apocalypse in Pittsburgh! Brandish paintball weapons against the unarmed zombies in the specialized "Zombie Fighting Vehicle". Don't miss the maze, haunted compound, storytellers, fair food, and the all new 3D Fun House! Private picnic pavilions available. Weekends through October 31.
Harvest Valley Farm Fall Festival | Valencia, PA
The whole family will enjoy this Fall Festival. From picking your own pumpkin to live music and professional face painting, to chainsaw carving and hayrides, a straw tunnel and cornstalk maze, farm animals, and more! FREE admission. Every weekend in October.
The Beacon Haunted House & Corn Maze | Renfrew, PA
Are you ready to be scared? The frightening fun begins on October 1st. All children under 18 must be accompanied by an adult. Age limit is at the discretion of the children's chaperone. NO SCARE Family Days on October 3rd and 10th. Perfect for smaller children (and fraidy cats). Walk the maze to get tickets for candy & prizes, have fun at the petting zoo, and take a pony/horse ride. The concession stand will have hot food, drinks, and beer (with proper ID). Every Friday & Saturday until October 30th. Tickets $20 per person (includes tractor ride to and from the 15-acre Haunted Corn Maze & Haunted House.) All ticket sales are cash only.