Quick-Delivery Home at the Villas at Spring Valley
---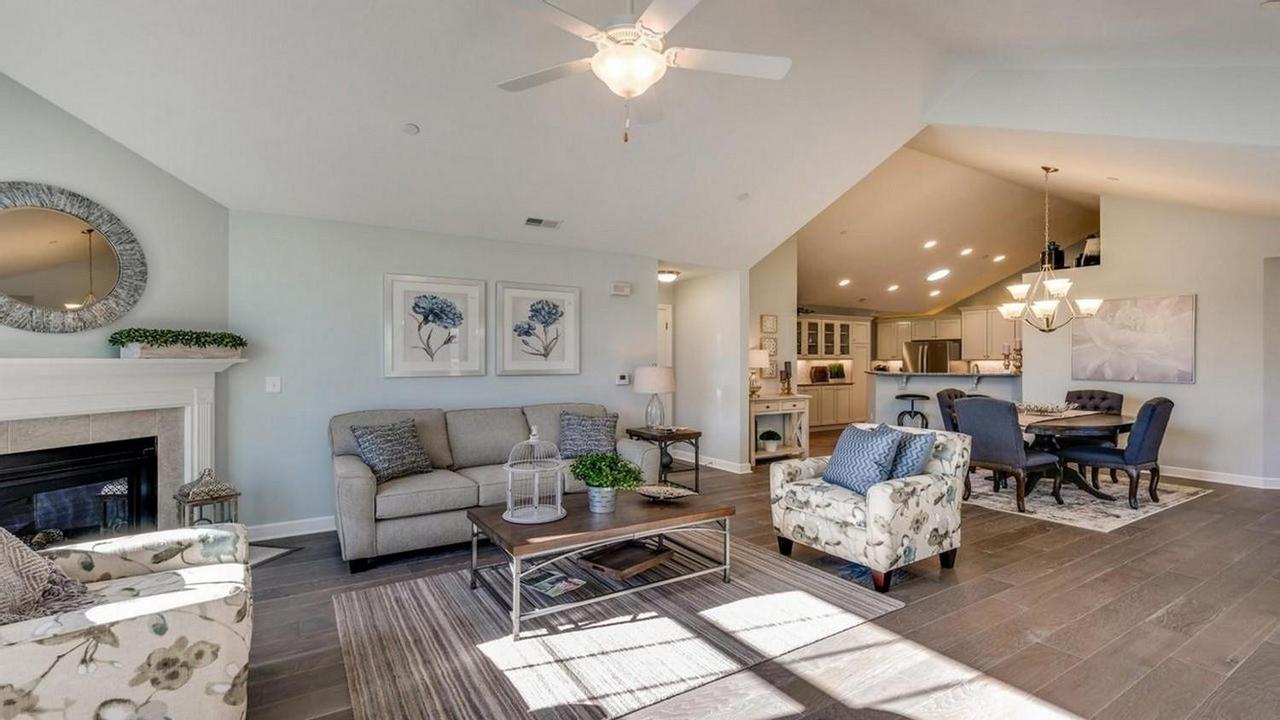 They say that finding your new home is a marathon and not a sprint… but with us, you can get to the finish line right away. At the Villas at Spring Valley in Zelienople, a resort-style community where every day is both a new adventure and a relaxing vacation, we have a beautiful new home that is ready to be moved into shortly. This year, say goodbye to waiting for what you want and hello to your best days — starting now!
With our quick-delivery options, you can enjoy all the luxuries of new construction, from high-end, modern details to all-new everything from top to bottom, while getting to move in as soon as possible. Best of all, when you live at the Villas at Spring Valley, you get a social hub, a relaxing retreat, and a community of friendly, like-minded neighbors all in one. 
Featured Home
Available March 28
701 Spring Valley Drive
2 Beds, 2 Baths, 2-Car Garage, 1 Story
Plan: Canterbury
Price: $369,590
Features: Open-concept living area with a dining room, guest room, and living room, study, sunroom, fireplaces, vaulted ceilings, walk-in closets
When you choose one of our quick-delivery homes, you'll enjoy an easy (and stress-free) personalization process that allows you to make your home entirely your own. Go ahead and bring your unique vision to life with a quick-delivery home.
New Home Community in Zelienople
At the Villas at Spring Valley, you won't just enjoy a new home that fits you just right — you'll enjoy a world of opportunities, just beyond your front door. With amenities like a gorgeous clubhouse with a fitness center and heated pool, a bocce court, a patio with a grill and lounge area, and so much more, you have endless options to fill your schedule, whether you want to socialize or simply relax. And because we take care of your exterior maintenance, from snow removal to lawn treatments, you can truly sit back, relax, and enjoy your time without anything standing in your way.
If you're ready for your greatest adventure to begin, all of us at Weaver Homes can't wait to meet you and get started! For more information about our quick-delivery homes, please contact us at 724-609-5261.