Summer Staycation in Your Weaver Home
---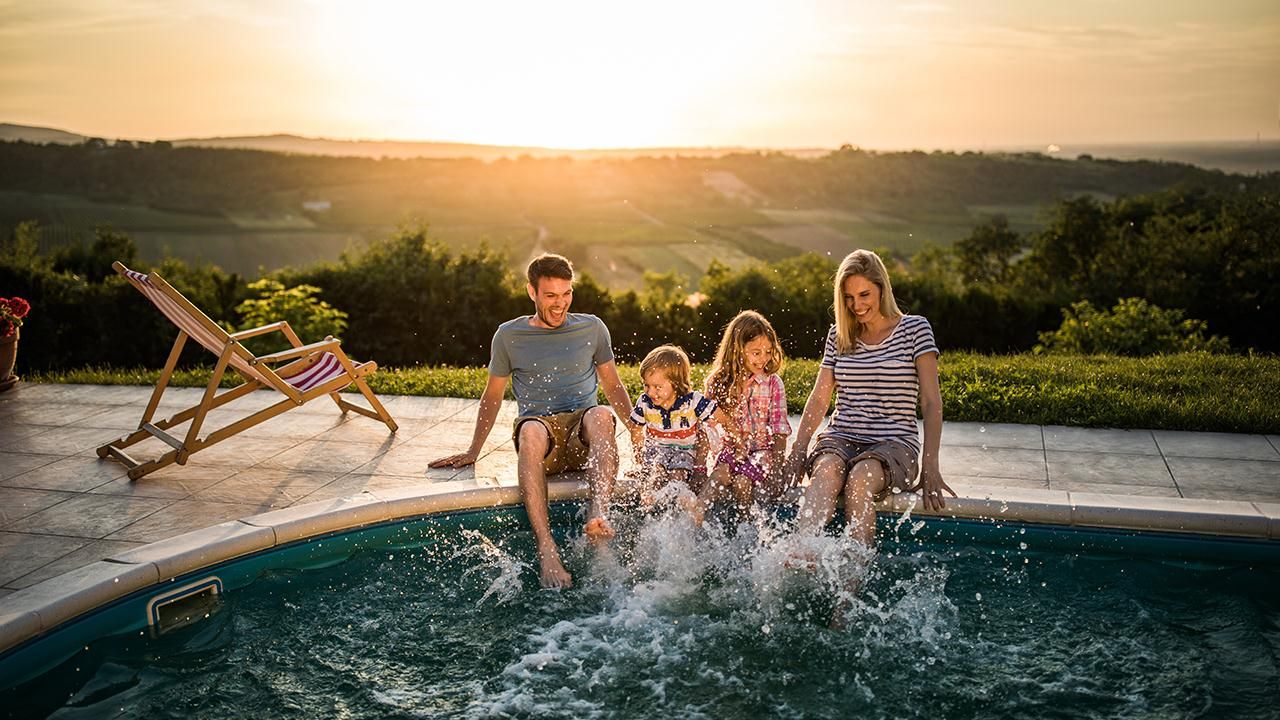 Forget faraway summer vacations — this season is all about staying home! In your brand new Weaver living space, designed with high-end features and stylish, open space, you don't have to endure long hours of travel or break your wallet to experience the luxury and freedom of vacation.
Whether in your luxury, low-maintenance active adult community or spacious, single-family home community, all that you need to feel relaxed and pampered is right at your fingertips. Take a look at a few of our favorite ways to enjoy a summer staycation from the comfort of your fresh, clean Weaver home:
Dinner date. With gourmet appliances, treating yourself to an upscale meal is so much fun. Call a babysitter for your kids, and relax with a glass of your favorite wine while you try out that new recipe you've been saving.
H2O happy: Light and crisp, there's nothing that refreshing spa water can't fix. Try making this spiralized cucumber spa water with mint and lemon, and enjoy it from the peace and privacy of your beautiful home.
Get scent-imental: In your spacious living room, dim the overhead lights and ignite the candle scent that relaxes you and puts your mind at ease. Lavender, citrus, and peppermint are known for their calming effects.
Breakfast in bed. Start your morning with a little extra love. Enjoy eggs, bagels, and coffee from the comfort of your cozy sheets with the help of a bed tray table. Share the fun with your partner… or simply pamper yourself!
Luxury treatment. In your active adult community, spend the day relaxing by the pristine pool, breaking a sweat in the fitness center, or playing games and lounging in the clubhouse. The luxury is all yours to enjoy!
Cocktail hour. Put the happy in "happy hour"! As the sun goes down, bring the fun of your favorite bar to the comfort of your private backyard with homemade cocktails. Set the mood with your favorite music and cheers!
Movie magic. There's nothing like discovering a new favorite movie. Whether with your partner, friends, or by yourself, get comfortable with classic movie-theater candy, popcorn, and cozy blankets — and hit the lights!
The great outdoors. If you live in a single-family home community, head out back to your spacious yard and sunbathe in style while you look out onto the scenic, wooded views ahead. The natural world is yours…
Spa day. Who says you have to leave your home to get the royal treatment? In your spacious owner's bathroom, welcome luxury with a hot shower, face mask, aromatherapy, manicure and pedicure… you name it.
Built for comfort and flexibility, there's no better place to enjoy your free time than your very own home. This summer, kick back and indulge in a little staycation! No matter what you love to do the most, you have all the open, airy room and high-end features you need to experience true luxury. No travel and costs necessary.
For more information about our beautiful homes, contact us at 724-609-5261. We can't wait to meet you!