Everything was great from initial review at model house, to construction, etc. Project Manager Ed was fantastic to work with and he made the experience what it was, close to perfect.
Working with Weaver has been a good experience. Taylor has been so wonderful through the whole selection and home-building process, and dealt with many many questions regarding the process and home with such kindness and professionalism and has ensured we have felt comfortable the entire time from selection of floor plan, lot, to signing the contract and through the build. Planning the interiors with Megan was so pleasant, and we know Eric has the project under control, and we particularly enjoy receiving the weekly status emails, particularly with being from out of town.
From the moment I met and discussed my new home - what I wanted and needed, Sue Watson was top-notch! Her pleasant demeanor and professionalism only made my buying experience that much more enjoyable. It's not often when you deal with a company that you feel like you made new friends. My entire experience with Weaver Homes was and is outstanding!
We purchased our forever home in March of 2020! Sue Watson was our sales agent through Weaver and was fantastic! Patient, kind, knowledgeable and truly friendly. We are thrilled with our home and happy to have made a new friend. Thank you Sue and Weaver Homes.
We were completely thrilled with the process and had a wonderful experience from 700 miles away! Were kept informed through every step of the way. This was our 5th new construction home that we have owned and by far exceeded the level of service, quality and communication!
Recently Purchased at Heritage Crossings! The entire experience has been a pleasure. Very impressed with both the quality of construction and diversity of options provided by the builder. Having compared to other developers, Weaver far surpassed them all! In addition, our sales rep, Beth H, sincerely worked with us and assisted us in building a home tailored to our needs, without any added sales pressure. Her honesty and time was truly a refreshing experience.
Excellent experience. Beth Hannisick efficiently explained and guided me through my available options on a new condo. She promptly got back to me with answers to every question and has kept me updated on the process. Megan Pittman did an excellent job of helping me select flooring, countertops, cabinets and other details at the design studio. I am very pleased with the process so far. It is a big decision and they made it much easier than I anticipated.
Highly recommend Weaver Homes. Beth does an excellent job explaining their offerings and was very accommodating scheduling times for us to meet and walk through the model homes. Later she was very helpful in getting a good understanding of what options we would most likely want in our home so she could provide a good estimate of the cost. She is definitely invested in making sure the members of that community are happy and love their new home.
Anytime you are committing to a big move, it is very stressful. So much to think about. But, Beth Hannisick has a way of working through the process to make it easier for you. Questions answered, helpful in anyway. Makes you feel a part of the new community before you even move in.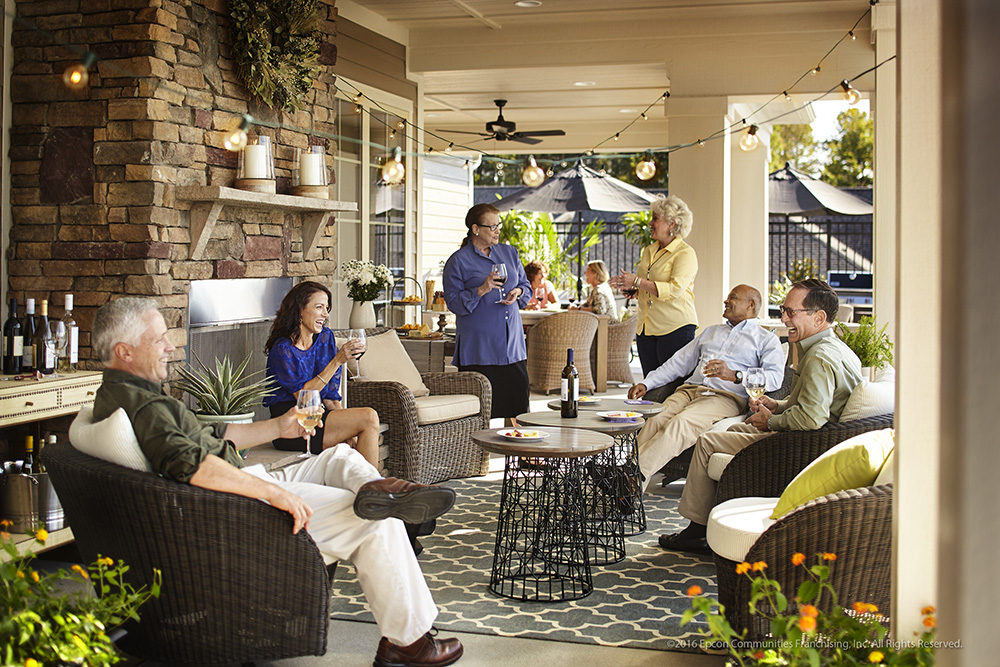 Our entire experience at Heritage Crossings with our sales representative Beth has been an absolute pleasure. We are very impressed with both the quality of construction and diversity of options provided by Weaver Homes and working with Megan at the Design Center. In addition, our home is tailored to our needs and met our expectations. Beth's professional knowledge and time were truly an attribute to this our new home buying experience. We are excited to be moving into Heritage Crossings.
Had been entertaining the thought of downsizing from my current home and by accident became aware of the WeaverHomes patio homes at Spring Valley. I fell in love with the model home shown to me by Sales Consultant Maggie O'Niell. Weaver Homes is fortunate to have her on staff. I was so impressed with her professionalism, courtesy, knowledge of product and her ability to put one at ease in a rather stressful situation. There are so many details to consider, choices to pick out and decisions to be made and Maggie is quite adept at providing guidance and direction while walking step by step through the process. She is friendly and happy and very sweet while still remaining businesslike. Maggie has made the whole process easy to understand and creates the sense that you are important to her. I'm so excited to be moving to my beautiful, expertly crafted new home home soon, and very grateful to have had Maggie on my team.
My husband and I recently explored and researched the Weaver home communities. Each and every employee were amazing beginning with June Kress. June's pleasant voice makes you feel welcomed and she was so helpful. I called multiple times and her communication with sales consultants and accuracy with appointments was amazing. Sales consultant Beth Hannisick at Heritage Crossings devised a spread sheet utilizing information pertaining to us for an easier understanding of the purchasing process. We had concerns with various location needs and she devised Mapquest for each. She went above and beyond for us. She met with us at the design center to pick out our selections for our reserved condo. Megan Pittman design studio consultant and Beth were equally helpful and knowledgeable. My husband and I really enjoyed the process. Beth and Megan made us feel comfortable all getting along with a few chuckles. As time went on my husband and I flipped flopped on communities again as to which would meet our daily demands. Maggie O'Neill sales consultant was amazing as well taking time to explain the Forest Oaks community. She was patient with us and understanding of our needs as well. Again went above and beyond. We ended up looking into Millcreek community In Valencia which made a perfect fit. Taylor Walter sales consultant was very knowledgeable as well and we are currently working with her. I would recommend Weaver Homes to everyone. All staff members are connected, they communicate and get the job done. It is hard to find that combination today.
It was a pleasant experience. Taylor and Eric were very helpful and professional. I wouldn't change a thing, they were wonderful!
Overall, absolutely excellent experience - big thanks goes to Jeff as he did a great job and has been helpful!
We felt very comfortable with Weaver Homes, they made us feel like we were part of the family.'
Professional and Caring
We found Weaver Homes staff to be very professional and caring. They answered all of our questions and answered all of our calls. Our home is beautiful and well constructed. We would recommend them to anyone looking for excellence in a new build home.
We could not be more pleased.
We could not be more pleased with our experience with Weaver Homes and their employees. They are all very professional, personable, and dependable. We have been working closely with our Sales Consultant and she is always available to answer our questions or help in any way. We cannot wait to move into our new home at Heritage Crossing.
High quality homes and amazing staff.
Weaver Homes is top notch compared to other builders! High quality homes and amazing staff. Our sales rep is the real deal. Professional but not pushy! Fun to work with!